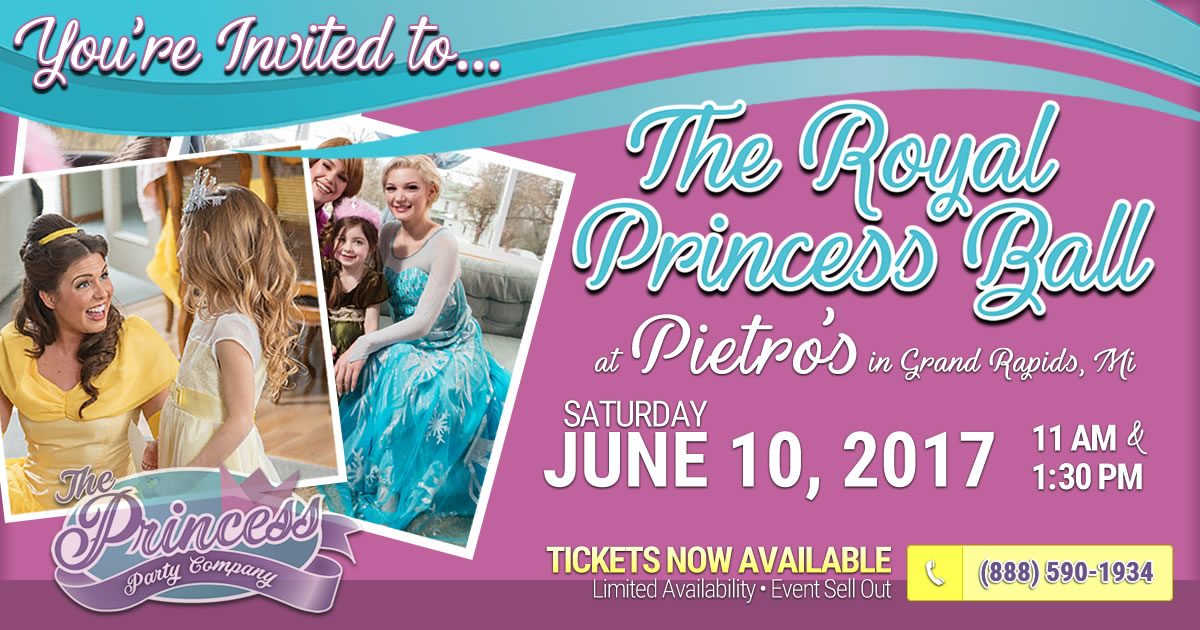 Imagine the look on your little Princess's face when you tell her that you are taking her to meet all of her favorite fairytale Princesses. On June 10th Pietro's in Grand Rapids, Michigan will be spellbound into a Princess's paradise. Our Princesses will have lots of entertainment including crafts, games, storytime, and more! Click Here to reserve your tickets today to get in on the memories and enchantment or Call (888) 590-1934 right now!
Event Details
Pricing: The individual ticket price is $29. A two-pack will cost $50. A family four-pack costs $80.
When: June 10th. We have two separate event sessions. One will be from 11:00—12:30 pm and the other will be from 1:30—3:00 pm.
Where: Pietro's 2780 Birchcrest Dr. SE, Grand Rapids, MI 49506
Additional Details: Admission for children 2 and under is free. All children must be accompanied by an adult. At this time we are planning to have seven princesses present: Anna, Elsa, Ariel, Belle, Cinderella, Tiana, and Rapunzel. Additionally, we will have our very own Justin Issa present to act as a host and announcer so that the Princesses can all stay in character for the course of the event.