Charity is at the Heart of The Princess Party Co.
Children have brilliant imaginations, full of magic, wonder, and adventure. These characteristics are also found in fairytales. Children easily connect with princesses because of their positivity, friendliness, and kind hearts. Because of that, princesses can do a world of good in an incredibly short amount of time. This is why The Princess Party Co. is committed to bringing princess magic to the kids who need it the most.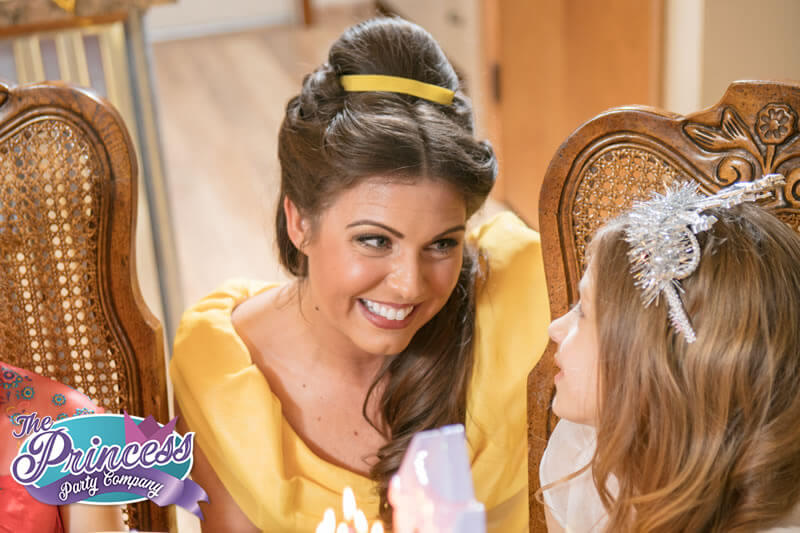 Fairytale stories and movies are full of enchanting moments. When a child watches a charming princess make a magical thing happen, they are filled with happiness and the belief that something like that could happen to them, too. The Princess Party Co. is passionate about giving kids those enchanting moments, and we do that by sharing our princess characters with less fortunate children every chance we get.
For kids going through difficult times, genuine wonder and joy can go a long way toward giving them a happy experience and magical memories. It is one thing to watch a princess movie or read a fairytale, but to actually meet a princess in real life? That's something magical. We know that a princess visitor is just the thing to inspire and warm the hearts of children who could really use some hope.
Why is Charity Important to Us?
We believe in the power of magic. We also believe that all children should be able to experience a princess party, and we have the power to make that happen. Fairytales and princesses and magic kingdoms are all ideas that bring children joy and make them believe in magic. We're able to spread those wonderful notions to the children who may need a little reminder of something good and positive.
It's important to us to be able to take part in charity work because we know that we have the ability to make a difference. Our specially trained princess performers are passionate about using their skills to give back, and we want to make the lives of less fortunate children a little better, a little brighter, by making them smile.
How Our Princesses Give Back
We are always looking for opportunities to make a difference. Right now, we take part in two major types of charitable work. Both kinds of work are incredibly important, and we do whatever we can to have our princesses appear at charitable functions.
We get asked to attend benefits, fundraisers, charity walks, and awareness events. These kinds of events are really special to us. We love being able to do our part, and appearing at these events lets us become part of a bigger picture of charitable good. Our princess performers are honored to be able to appear and bring joy to the participants in these events.
The other major charity work we do brings wonder to children on a smaller, but no less important, scale. Individual families come to us when one of their kids has been sick, asking us to spend some time with them and the other children in the family. We know how crucial it is to have moments of light during difficult times, and we love that our princesses are able to bring that light.
In the future, we hope to expand our charitable efforts. We would love to be able to give back in as many ways as possible. Hospital visits are on the horizon for The Princess Party Co., and we are looking forward to finding even more ways to spread magic to children in need.
Your Support Fuels Our Magic
When you give your own little girl a princess party, you're making it possible for The Princess Party Co. to do some good for another ill or less fortunate child. By supporting our business, you're giving us the tools and means to give back to your community. We get to take part in amazing causes and events because of your support.
While it's not exactly a one-for-one trade, your business is integral in providing princess parties for less fortunate children. It's important to us to be able to do this, so your support truly means the world to us. We hope it makes your experience even more magical to know that you're helping to give back, too.