Exciting Princess Party Craft Ideas
A princess party with arts and crafts is an extremely popular trend! Crafts are excellent for children because they allow them to use their creativity, keep their hands busy, and they make for an adorable keepsake. Here are some of our favorite princess party craft ideas!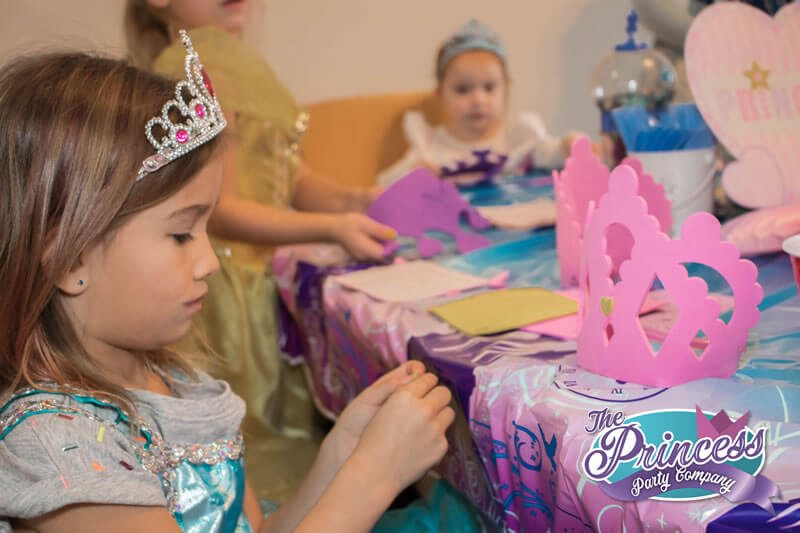 A cute idea for your little DIY princesses is making paper princess dolls. Give them construction paper, stickers, crayons or markers, stick-on jewels, feathers, glue, scissors, and glitter. Provide a few gown-shaped stencils to help them cut out the dresses. Have them glue their dresses to large popsicle sticks, give their princess a face and hair, and let them play with their new dolls!
One classic idea for a princess party craft is crown decorating. Provide foam or paper crowns and let the kids go to town decorating them as elaborately as they wish! Give them tons of craft supplies to bedazzle to their heart's content, and then watch as they show off their crowns to each other and their princess guest!
Making beaded jewelry is another classic activity that results in a great take-home item! Offer a variety of beads in plenty of shapes, sizes, and colors. Some special fairytale-themed charms would be a great addition to their choices. Pre-cut lengths of string for necklaces and bracelets.
Handprint castles are easy and fun! All you need is paper, finger paint, markers, and stickers. Help each of the kids coat one of their hands, both palm and fingers, in their choice of paint. Then, they press down their hand on the center of the paper. Once it's dry, they can turn it into a castle! Their fingers are the towers and their palm is the building. They can color it and decorate it how they choose.
Kids love a fun craft activity at any party, and matching it with a princess themed birthday party or special event can create a magical experience for your child and your guests. If you'd like some more ways to make your event memorable, check out our collection of princess party ideas for your next event!