Hands-On Dessert Ideas for Your Princess Party
While cakes are traditional at birthday parties, we're firm believers in thinking outside the box! Children enjoy hands-on activities, so why not turn their dessert into one, too? We've gathered some of our favorite ideas for non-cake treats for your little fairytale fans that will also be an entertaining end to your party.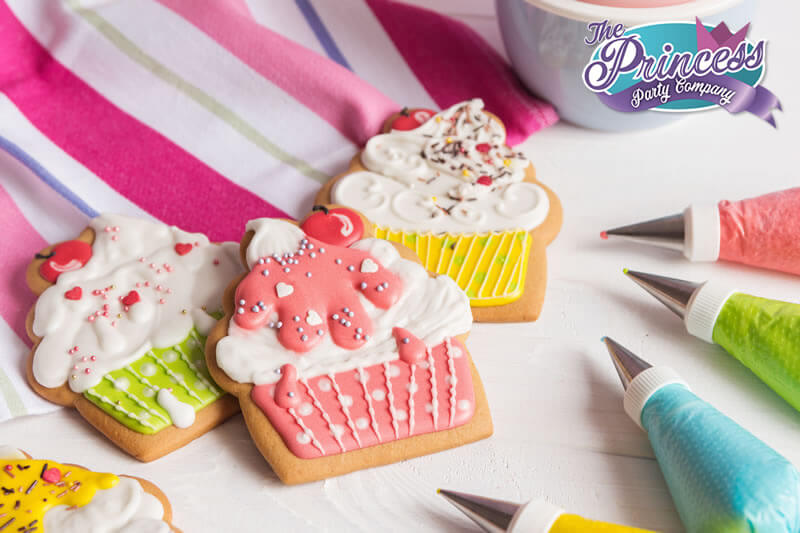 An ice cream sundae bar. Supply a couple of flavors of ice cream and toppings like sprinkles, cut fruit, chocolate syrup, and whipped cream, and serve them in pretty dishes corresponding to your princess party theme. For a somewhat healthier alternative, frozen yogurt can work just as well, and the kids won't be able to tell the difference!
A cookie decorating station. Prepare the sugar cookies beforehand using shaped cookie cutters like crowns, wands, glass slippers, hearts, and stars, and set them out on a table with plenty of room. Different colors of frosting, sprinkles, and small candies will be the perfect topping options. Edible glitter will add another bit of sparkle!
A candy buffet. Supply the kids with treat bags or keepsake containers and allow them to fill them with their favorite candies. Set out a variety of candies in pretty glass jars and containers (more double duty: dessert and decorations!) in your princess party color scheme. Gumballs, M&Ms, candy-coated nuts and pretzels, gumdrops, and individually wrapped chocolates all come in hundreds of colors, and are easily found online and in grocery store bulk sections.