Healthier Princess Party Food Ideas
Most of the time, children's parties call for sugar, sugar, and more sugar! It is possible to give them delicious treats without settling for the typical party junk food. Check out our ideas for yummy food for princess parties that you can feel good about serving to your little ones!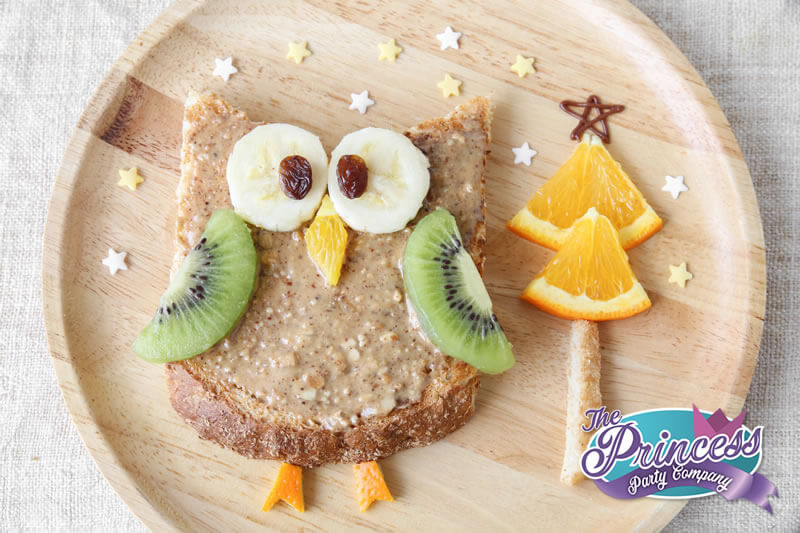 Serve fruit sticks as wands. Fruit is always a great, versatile option and always a popular option when it comes to princess party food! Skewers with fruit slices make for magical fairy godmother wands and a delicious component to your food table. Strawberries, bananas, apples, and grapes are all kid-approved fruits you know they'll enjoy.
Make veggie plates more appealing by turning them into fun designs. If the food looks inviting, they'll likely try it! Cut veggies into manageable bite-sized pieces and display them in a unique way, like in cute dishes or arrange them into castle, crown, or gown shapes on a plate.
Small sandwiches on wheat bread or buns is a relatively healthy meal option for your little princesses! Provide the options of turkey or ham, mustard, mayo, cheese slices, tomatoes, and lettuce or spinach to add some greens. For a fun touch, cut your cheese and tomato slices with a shaped cookie cutter.
Fruit pizza makes for a wonderful princess party dessert! It still provides a lot of sweetness, as sugar cookie dough is often used as the base, but it isn't as much of a sugar bomb as cake or ice cream would be! You can cut the dough into magic shapes and top with cream cheese, berries, melon, and all of your child's favorite fruits!
As you can see, with a little creative thinking there are almost endless princess party food ideas that are as delicious as they are nutritious. If you're looking for some more ideas for making your princess themed party a hit, check out our collection of princess party ideas!