How to Create the Perfect Princess Party Table Setting
Every princess knows the importance of a beautiful table setting for tea parties and special occasions! For your upcoming princess party, wow your little ladies with a lovely table and place setting just for them! We have all the best ideas for your party.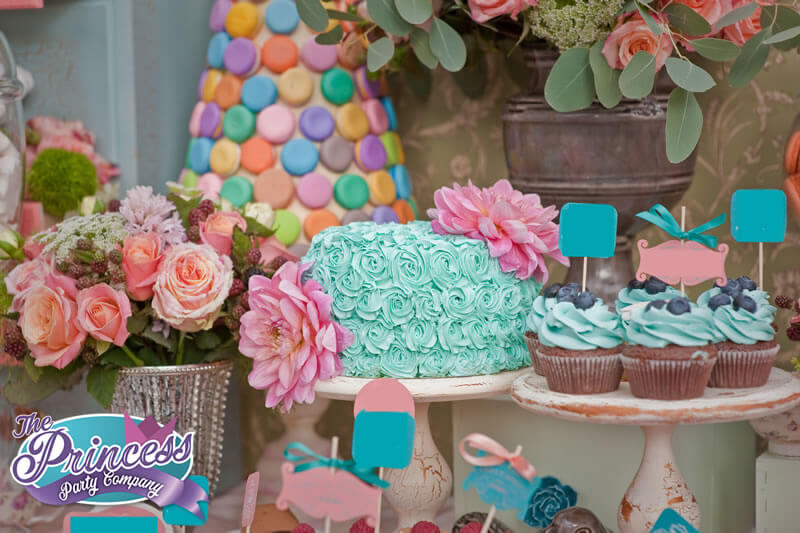 Start off with a tablecloth that matches the feel of your party. There are so many options, like a standard plastic tablecloth in the color or theme of your princess visitor. You can elevate the elegance a little with a classic lace tablecloth. If you want to have a glamorous princess party, you can't go wrong with one that glitters!
Your centerpiece is the star of the show when it comes to your table setting. You can create one based on elements of your princess guest's tale. A great idea for a Belle centerpiece would be a single red rose in a vase sitting on top of a stack of old books. A Tiana party centerpiece idea is to put a water lily in a small fishbowl. A more general princess-themed centerpiece, like a sparkly tiara and a bouquet of flowers, is also a magical idea.
A lovely idea for plates, cups, and silverware is to pull out your old china or tea dishes. It will add a touch of elegance to your occasion! You can also go the route of easier cleanup and purchase paper and plastic items in the color palette of your princess. You can easily personalize each girl's seat with a place card naming them a princess.