How to Decorate for an Aurora Party
Your little princess will be enchanted by her Aurora birthday party, and we have inspiring ideas to help you decorate for the fancy affair!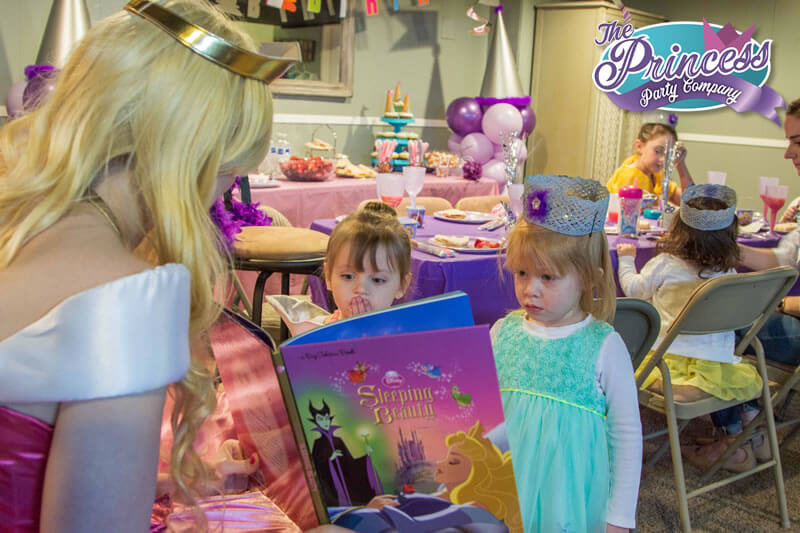 Pretty pastels will set the scene for your lovely princess party with Aurora. Pink and light blue are her signature gown colors, and luckily they're versatile and perfect for your decor. Accents of darker, rosy pink and gold will add the extra pop of elegance a royal event like yours deserves.
Aurora is well known for sleeping, so comfy and cozy elements will not be at all out of place at your child's princess party! Large decorative pillows, soft throw blankets, and even canopies or netting hanging from the ceiling are great decor ideas. They can even double as a cozy storytime area for when Aurora arrives to tell a tale!
Woodland creatures, fairies, and spinning wheels also make for great decor. Small items relating to Aurora's story will look lovely on food tables and as centerpieces. Pastel pink and blue flowers are the perfect greenery to incorporate into your table settings, as well.