How to Decorate for an Elsa Party
Queen Elsa is one of our most popular characters! She's a princess party favorite, and for good reason. The great thing about decorating for an Elsa party is that there are so many inexpensive and easy ways to make your home feel like a winter wonderland.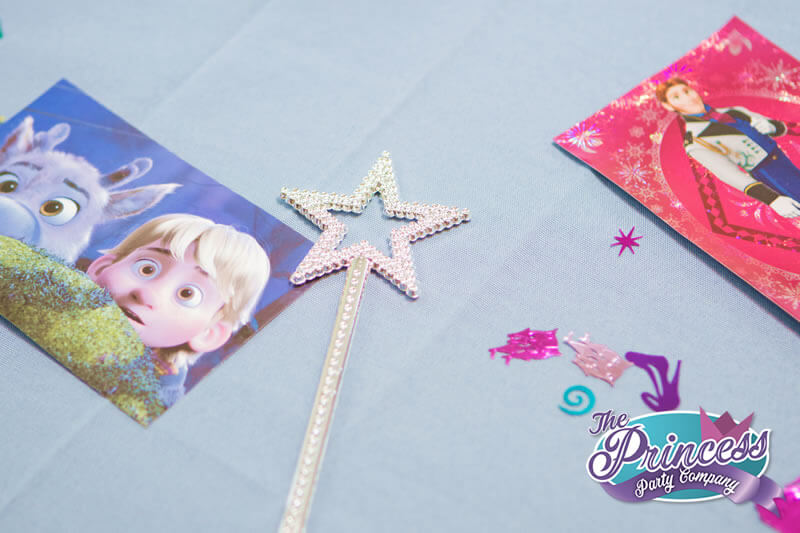 Light blue and white will serve as your main color palette, with glittery accents making for the perfect Elsa-themed decor. These light and airy colors will remind young fairytale fans of Elsa's ice kingdom.
Cutting snowflakes from white paper and stringing them from the ceiling will give the illusion that it's snowing right in your living room! Light blue streamers and pompoms are more great decorations that are easy to put together.
Clear glass vases and serving dishes will look like ice, and they'll make your food table look pretty and elegant. White pillows, rugs, and beanbag chairs will look like piles of snow, and they're perfect for the kids to sit on during storytime!