How to Include Boys in a Princess Party
While traditionally princess parties are thrown for girls, we're firm believers that everyone can enjoy a visit from a fairytale princess! Whether your own little boy wants to have a princess at his party or your little girl is inviting boys to hers, we have some helpful tips and ideas to make your princess party fun for everyone.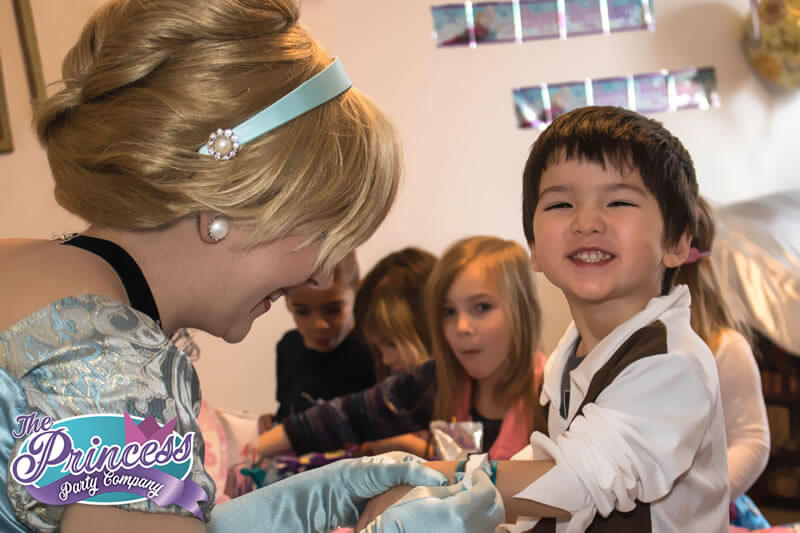 Don't expect that boys won't have a good time.
Kids love magic, adventures, and fantasy. Princess characters are popular because they promote these ideas, and all children are able to enjoy meeting a storybook princess. Chances are, boy party guests won't complain at all. They'll be delighted right along with the girls.
Incorporate other fairytale elements into your party.
While your princess guest is the main attraction at your child's party, there's no reason you can't add more activities, themes, and decor that will appeal to even more guests. Pirates, knights, and dragons are all popular fairytale features that can easily be added to your party!
Have equivalent items for party favors and treats.
If you're worried that boy guests won't enjoy the party favors you've chosen or will be upset that everything at the party is pink, have a few alternatives on hand. If you're giving out tiaras as favors, also have a few bulkier crowns. Don't think they'll like your glass slipper-shaped cookies? Have some sword-shaped cookies handy, too!