Must-Have Photos at Your Child's Princess Party
by
Kelsey
on
Wednesday, April 12, 2017
A princess party is the type of occasion that calls for a lot of photos! Your child will love to have lasting memories of such a special day, and you will want to cherish the magical moments for yourself, too. You may find yourself swept up in the enchantment with your little girl, so it's good to have some ideas in mind for what kind of moments you'd like to capture.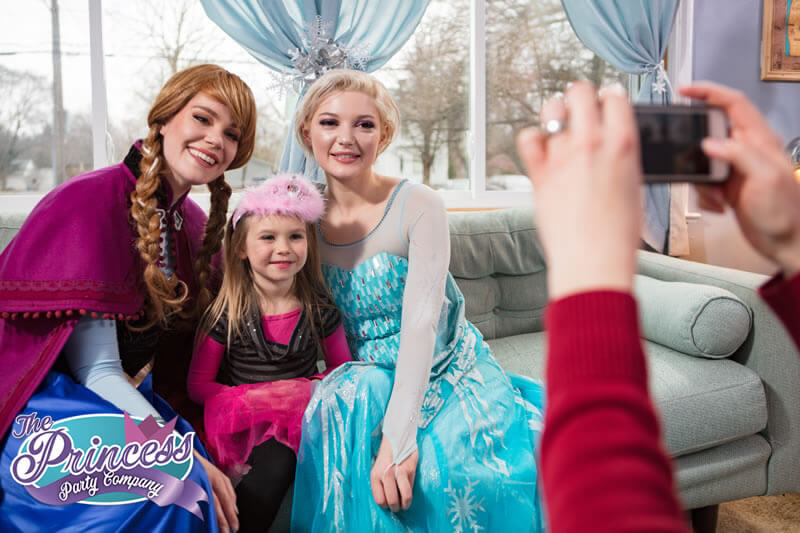 You'll want plenty of pictures with your child and the princess. Have a camera or phone ready to snap the exact moment she lays eyes on the princess. The grand entrance is the perfect time to watch for her reaction. Posed photos with her favorite character will also become cherished keepsakes for your little girl.
Group photos of your daughter with her guests and with the princess are incredibly important. Not only will other parents appreciate seeing their children having fun at the party, your little girl will want to remember exactly who she shared her special day with!