Princess Backdrop Ideas for Party Photos
A princess party is a truly special event, and it's one that you and your little girl will want to remember forever. Photos of your magical day are important keepsakes that you'll treasure for years to come! Check out our ideas for themed princess party backdrops that will give you great snapshots!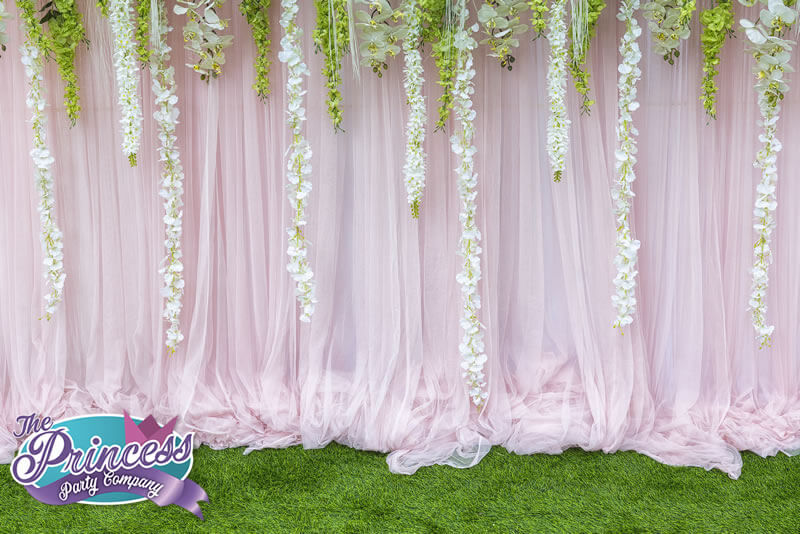 Painted castle backdrop. An old white or light-colored sheet or tablecloth or a sheet of plywood or cardboard is the perfect base for a backdrop! Find a stencil of a castle, or freehand the design using paint and permanent markers. Adding in some 3D effects to pop off the backdrop, like flowers, will make for a beautiful photo wall.
Colorful flower wall. String flowers (real or fake) into garlands and then hang them on the wall using hooks or tape. The result is a simple, lovely background for photos that still puts most of the focus on the children in the pictures! You can use flowers that coordinate with your princess guest's signature colors, like blue and white for Cinderella or red and yellow for Snow White.
Princess silhouettes with face cutouts. Much like the fun photo opportunities these backdrops present at theme parks and carnivals, these silhouette cutouts will allow your little girls to pretend they're princesses! Paint a piece of plywood a solid background color, then add stenciled silhouettes of your child's favorite princess. You can also add their prince and their animal sidekick for more fun pictures. Your kids can put their faces in the circles for silly photos!
As you put together your list of supplies in preparation for creating your princess backdrop, be sure to check out our huge list of princess party ideas for more ways to make your party a truly magical one!