Planning for Your Child's Princess Party
Your little princess has a big day coming! The Princess Party Co. is sending out an amazing princess to give her the experience of a lifetime. What do you need to do next?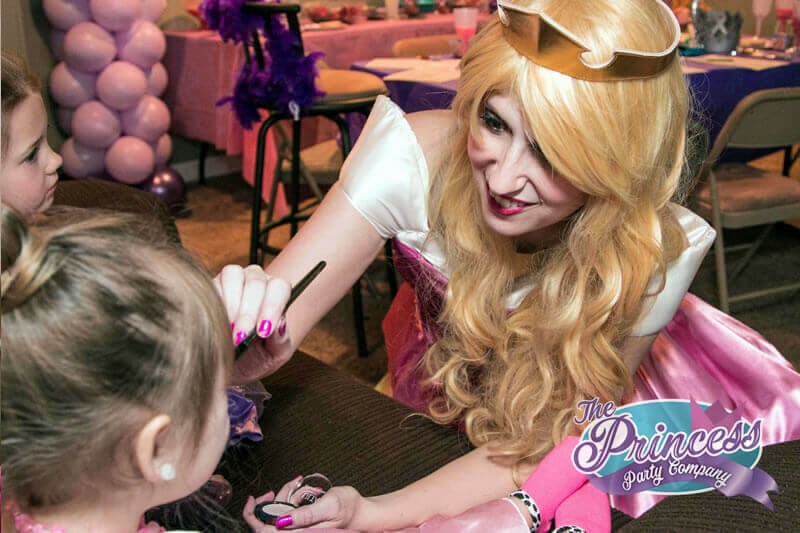 Write it all Down
To start off with, you have to fill out a form. Princess parties, like almost everything else in life, have a form to fill out. This should be pretty easy, and it will ensure that the special day will be absolutely seamless. It will cover all of the important details we need to make your party a success while helping you plan ahead a little.
Location, Location, Location
If you haven't done it yet, you should get your place planned. Even if you are thinking about doing it at your house, you need to plan ahead. Make your reservations as soon as possible, or get your rec room cleaned up and count how many chairs you have compared to how many you need. You cannot plan this part early enough!
The Royal Proclamation
Invitations will need to be sent out at least two weeks before the event. Whether you do it electronically or use actual physical invitations, make sure it includes RSVP! Knowing how many people to expect can take a lot of pressure off you for the day of the event.
Let Them Eat Cake!
The second most photographed thing at the party, after your princess, will be the cake. Everyone will gush over a well decorated cake. In this case, you want a cake for little girls to gush over. Subtle is out the window. It needs to be big, in her favorite colors, and with something related to your princess on it. If she has a favorite flavor, make sure to spoil her with it. If she doesn't have a preference, or if her preference is really strange, get a two-flavored cake with one half in her flavor, the other in vanilla or chocolate. You can't please everyone all the time, but you can certainly please your little girl and most of the people at the same time. Remember, this is something you want to get ordered early. You cannot wait until the night before and expect to get what she wants.
Princess Explosion!
Here is a chance to get any siblings involved in the party. Decorating is something everyone can help with. From twisting streamers in your princess' favorite colors to assembling centerpieces and scattering mylar confetti onto the tables, you cannot have too many hands in the pot. Take a trip to Party City and check out their huge section of princess decorations and their entire aisle of color-coordinated decorations. Decorating goes from being a task to something that's pretty easy and fun for everyone involved.
A Favor from the Princess
Modern birthday party tradition dictates that every guest should have something to take away as a thanks for attending and to help them remember an amazing day. It can be as simple as a handmade favor to a bag of candy or a small collection of trinkets. Whatever you go with, make it special and easy for the guests to transport. Things they can wear or objects that fit in decorative bags are ideal. If this seems like more work than it is worth, let us know! We have trinkets and gifts preassembled to match the theme at a very reasonable price. Let us take it off your hands. All you need to do is drop us an email or call!
A Whole New World
Make it personal. Along with bringing in our princesses, you have a lot of room to add personal touches that are all about your daughter. Candies packaged in her favorite colors, her favorite animal somewhere on her cake, a table of pictures of your princess as she has grown up; all of these will help to make the party specifically hers.
She is going to remember that for the rest of her life!