Princess Party Ideas for Six-Year-Olds
Six-year-olds are at a great age for thoroughly enjoying a princess party. Their imaginations are working overtime, and they're becoming more and more social, making this the perfect time to meet their favorite princess! Check out our ideas to make the most of your six-year-old's birthday.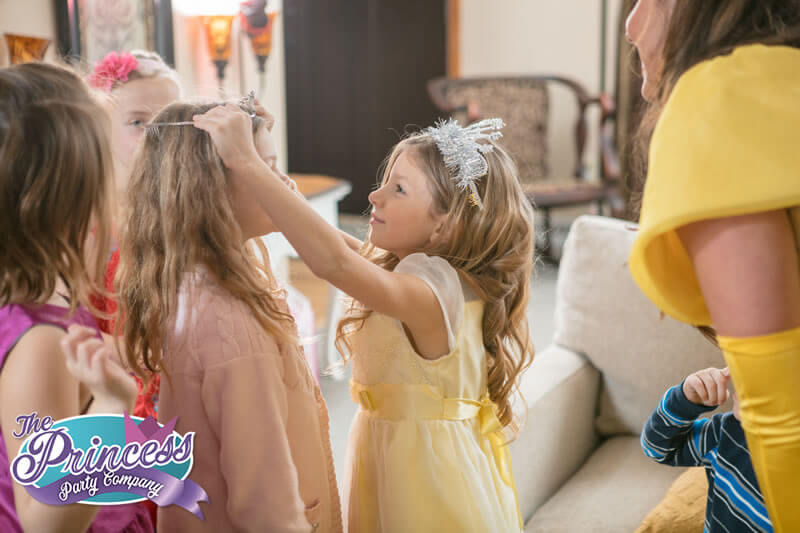 Have activities that will flex their minds!
Six-year-olds are smart, and they love a good challenge. There are so many fun princess party activities that will help them grow their brainpower. A royal scavenger hunt is a magical idea. Write out clues that will take them around your home or yard in search of a treat or prize, like costume jewelry, storybooks, or wrapped candies.
Give them some freedom.
At this age, you might want to give your children some flexibility. Maybe they'll want to spend twenty minutes playing dress up, play a game for an hour, then decide to do crafts before changing their minds and going back to dress up. The most important thing is that your kids are having fun, so don't worry if things don't go exactly according to plan!
Make sure they have plenty of time with their princess guest!
The main attraction and cause for excitement for six-year-olds will be the fairytale maiden who shows up to play with them! Your princess will take the time to befriend your child and her friends, and it will truly be the highlight of your party. Take plenty of photos, because your little girl will want to remember this!