Princess Party Invitation Ideas
For your guests, the invitation is the first step they'll take into your princess party! It's important to make sure that the invites you send out are just as magical as your party will be. We have some ideas to help you craft the perfect one!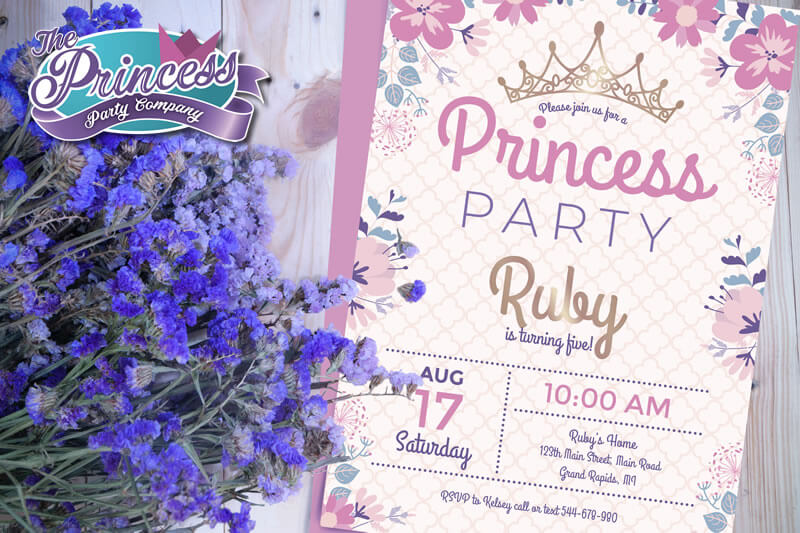 Play with the wording and use well-known fairytale phrases to make them fun for the kids to read. Beginning with "You are cordially invited to Lucy's princess party," or "Her royal highness Princess Emma is requesting your presence on…" will make your guests excited for the event!
Give the kids a hint of what is to come by telling them that a "royal special guest" is excited to meet them! This can also be a cue for the parents that it is a themed princess party and that it may be a good idea for them to have their child dress up for the occasion.
Wands, crowns, gowns, castles, and carriages are images that will evoke the magic of your party. Having one or two of them on your invitations will help set the stage for the princess party fun that awaits your guests. Have your invitations printed in colors that match your selected princess guest, and your invitations will be ready to go!