That one magical day she will remember forever…
Milwaukee Princess Party Dreams Come To Life
Every little girl in Milwaukee can answer the question "Who is your favorite princess?" That's how you know she is guaranteed to love the idea of our princess party.
All the classic fairytale princesses are available and excited to bring a world of enchantment to your child's special day. Whichever princess you select will arrive in her signature gorgeous gown and have all the poise and personality of real-life royalty. This is the authentic Milwaukee princess party you've always wanted, and it will leave you with memories that will last a lifetime.
Plan your princess event today and make your child's greatest birthday wishes come true.
Let the Magic Begin!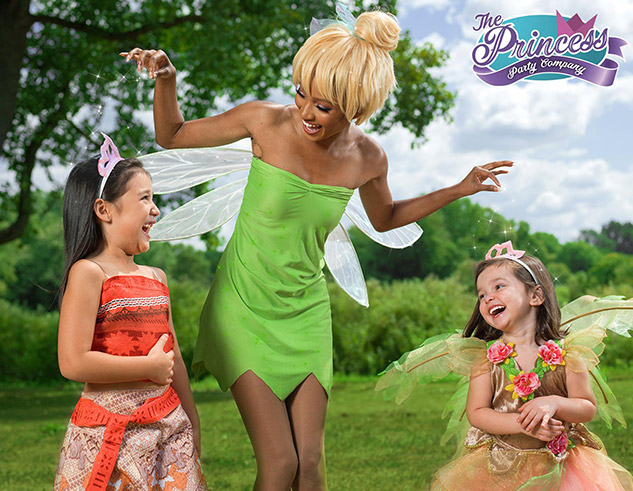 Magic Comes to Life in Milwaukee
The Princess Party Co. in Milwaukee has only the highest quality princesses with our one-of-a-kind training. From the grand entrance to storytime to games, we have spent years perfecting the party for your child. We are the most trusted princess party company in the United States, with locations across the country making it easy to set up a party near you. When you work with us, we take care of everything, so you get to relax and watch your child have the most magical birthday party ever.
Planning your event is quicker than the swish of a magic wand. You can choose from a variety of party packages and choose party princesses from among your child's favorite characters. The Princess Party Co. in Milwaukee has professional party planners standing by to answer any of your questions before AND after you reserve your date.
Call (888) 590-1934 or reserve your date in moments with our online reservation system.
Bringing Hope to Those in Need
The Princess Party Co. in Milwaukee would like to thank you. Your support means the world to us and to the countless hospitalized children you help by giving your own little girl the magic of a princess party.
We believe that all children should be able to experience the magic of a princess party. Because of your support, we are able to send princesses to local hospitals and functions that benefit less fortunate children. We are pleased to be able to do our part for charitable causes, and we couldn't do it without you.