The Princess Party Co.


CUSTOMER REVIEWS





The Princess Party Co. is proud to offer princess birthday parties that will completely enchant your child. Read
our reviews to find out what some of our customers have to say about our professional princesses and see
how we can add some magic to your little princess fan's next birthday party!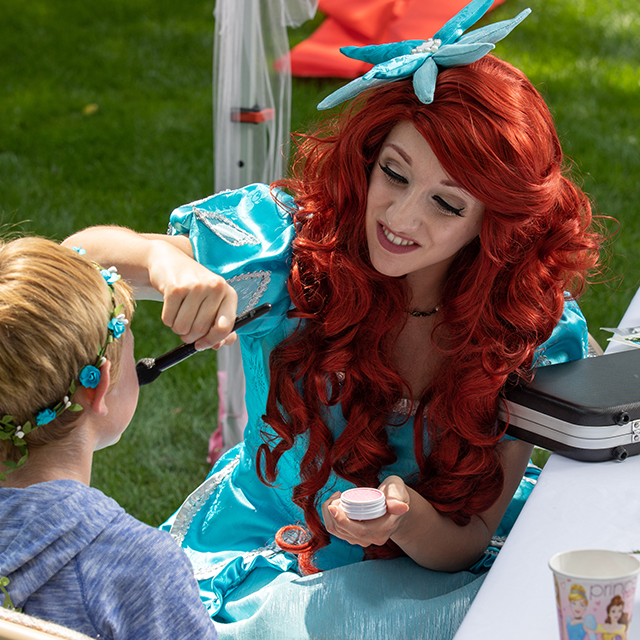 The Little Mermaid will make any little prince or princess feel like they are the guest of honor.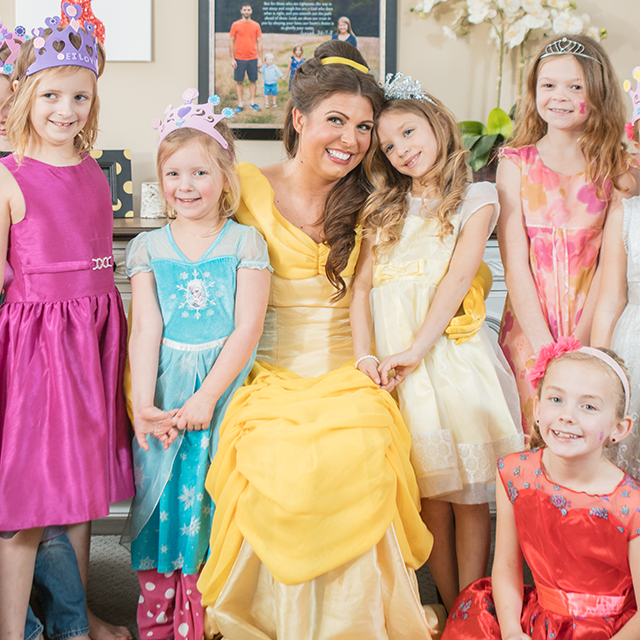 Tell Belle to 'Be Your Guest' and she'll gladly attend any party!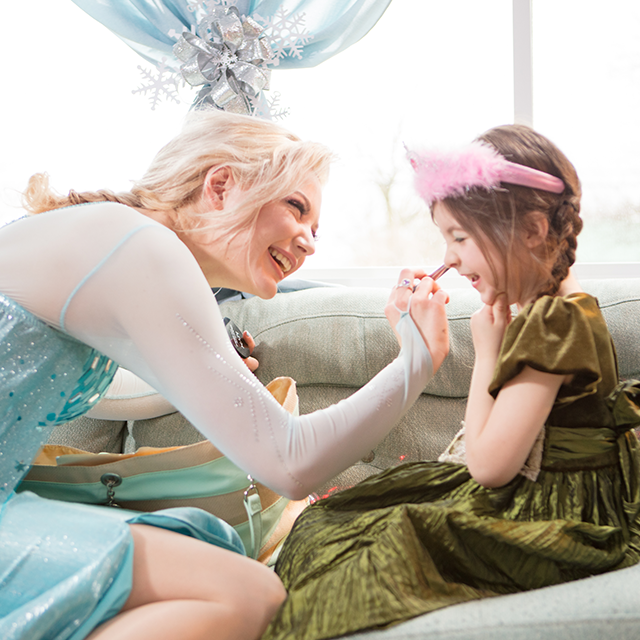 Create a day your little princess will never forget with the help of the Ice Queen and our Party Planning Experts.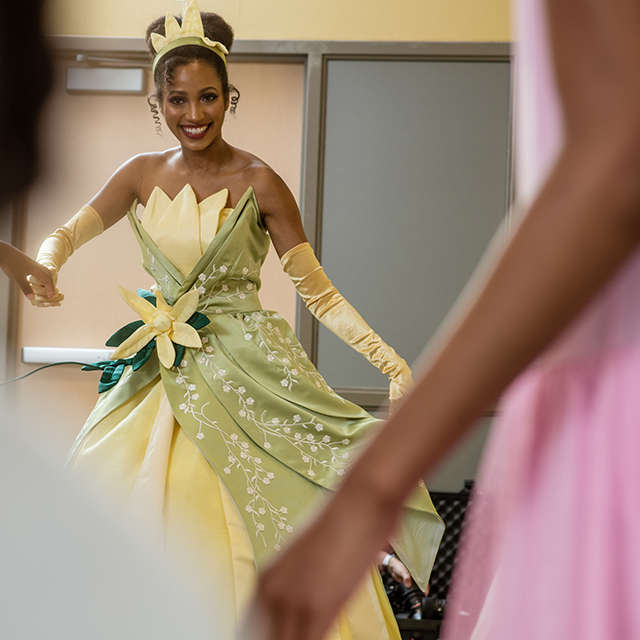 Dancing with the New Orleans Princess not only includes seeing her show off her moves, but also her showing off her beautiful gown!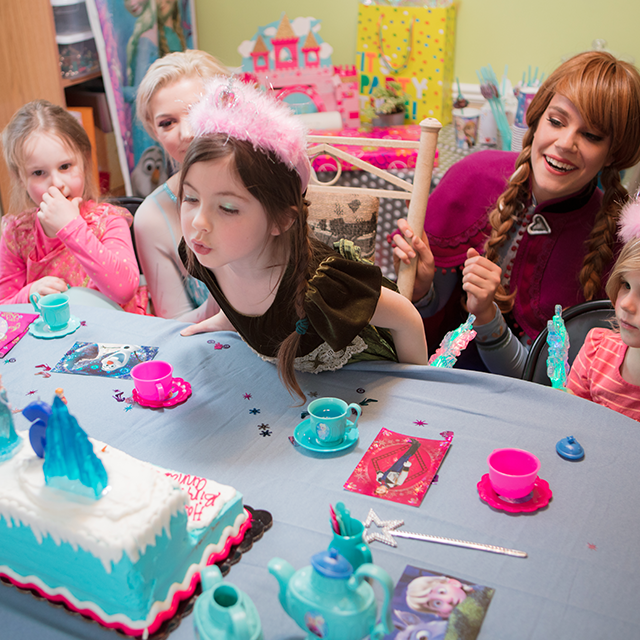 Let your child blow out the candles on their birthday cake with the Ice Queen and Snow Princess in tow.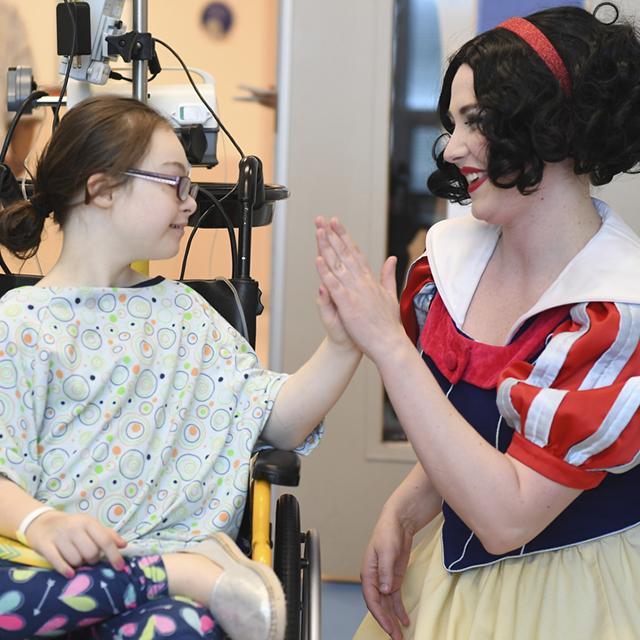 Did you know by booking a party with The Princess Party Co., you help us send princesses like Snow White to local hospitals to brighten the day of a child in need?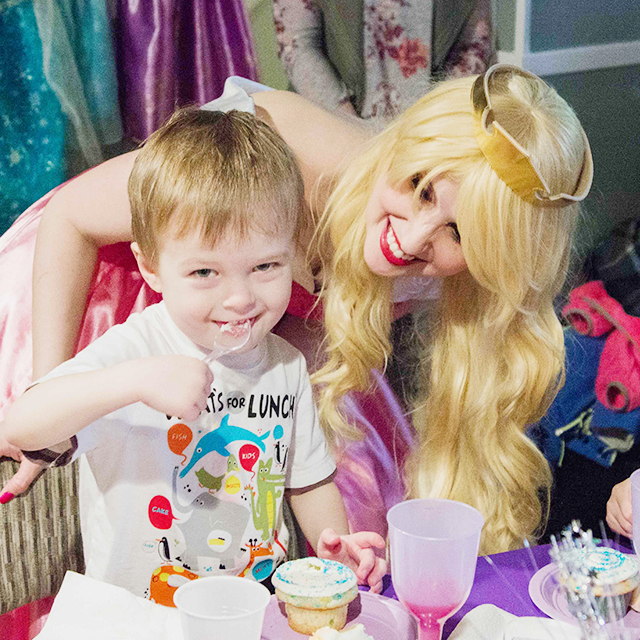 Sleeping Princess loves to interact with every single child at every single party she attends!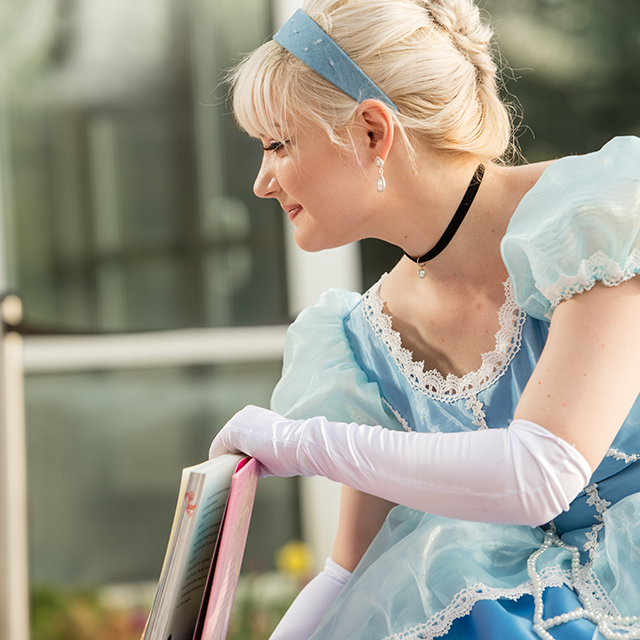 Cinderella can make any storytime better with her presence.
Amazing experience! To start, the actors were very well prepared with spectacular costumes and activites planned. My family and friends were shocked to see the realism they had put into the show. We had a wonderful time and I would recommend The Princess Party Co. to all my friends!
Amanda S.
Imperial, California
Time of her life! My daughter turned 8 last week and she couldn't have been more happy to see the princesses live and in person. From making her feel like a princess to entertaining everyone in the group, we had an experience my family and friends will never forget!
Megan P.
Chicago, Illinois
Being new to the area, I was planning our daugthers 7th birthday party when I was told to try The Princess Party Co. My daughter and her friends were beyond excited when the princesses arrived. With their beautiful dresses to their magnificent showmanship, the party was a huge success! Would recommend to anyone I know!
Kristina L.
Macon, Georgia
Princess Merida kept the whole family entertained the entire time. We had a minor mixup on the time she was supposed to arrive to begin the party but everything worked out in the end.
Samantha G.
Colorado Springs, Colorado
5 out of 5 stars! Every aspect of the party was perfect! From the actors in beautiful dresses to the props that were very realistic, my kids felt like they were in a princess movie.
Whitney B.
San Antonio, California
The party went exactly as planned and the actors were wonderful! HUGE thanks to The Princess Party Co.
Shawna S.
Cottonwood, Arizona
I threw a surprise party for my seven year old daughter last week and we decided to go with The Princess Party Co. and I honestly dont know what I would have done if I didn't have their help! Snow White was was wonderful! I'm so thrilled that I was able to give my little girl something she will remember for years to come.
Shelby V.
Mason City, Iowa
I planned my party on super short notice and they handled it with perfection. There was pure joy on my daughters face the entire time the princesses were here! The actors blew me away with how well they stayed in character and delivered such grace. Will partner with The Princess Party Co. again!
Elizabeth G.
Lancaster, Pennsylvania
The Princess Party Co. turned my little girl into a princess and gave her memories she'll remember for a lifetime! I'll be forever grateful—thanks again!
Classic fairytale adventure! I would have liked to have had maybe a little bit more time or even another princess for the cost of the package but no regrets overall.
Perfect for small or larger parties. I had 12 kids to entertain and the princess handled it with beauty and grace! Will recommend The Princess Party Co. to my friends with little ones.
Courtney H.
Eminence, Missouri
I could not have thrown a party so amazing by myself! The actors were astounding and the activities were wonderful for the children and kept them busy the whole two hours.
Mandy W.
Olympia, Washington
Next >
< Previous