How to Decorate for a Merida Party
Your little girl's Merida party will be a grand occasion, so you will want daring decorations to match the celebration. We have tons of decor ideas for your princess party festivities!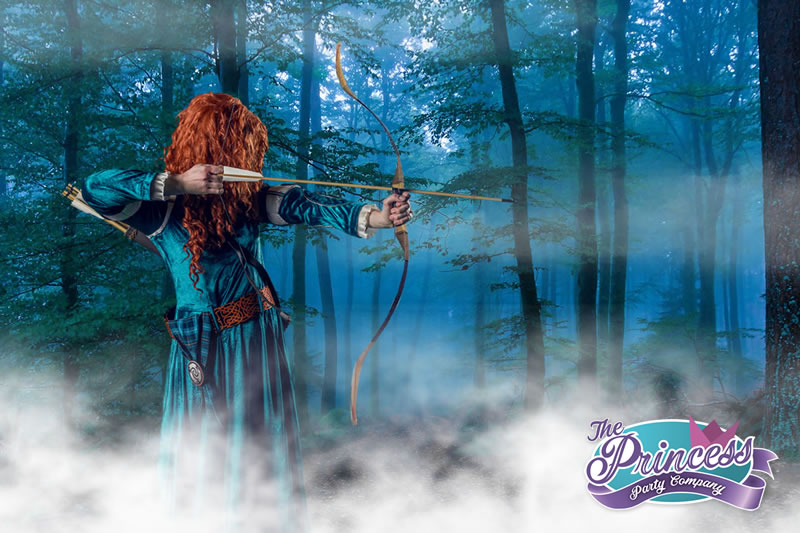 Earthy tones like greens and browns are perfect for your Merida party! Accents of orange and red will remind your young guests of her wild hair and add a punch of color and brightness to your party.
Merida is well known for archery, so incorporating bows and arrows and targets into your wall decor is a perfect tribute to your favorite brave princess. Bullseye designs are great, easy food decoration, as well! Frosting your cakes, cupcakes, or cookies with red circles is simple to do and will look great.
Bears play a large role in Merida's story, so decorating with bear figurines or silhouettes is a lovely touch. Bear paws are easy to cut out of construction paper or felt, and would look cute on the floor or ground to make a path to important places at your party, like the food table or to your games and activities!