< MORE PRINCESSES
Looking for the "Belle" of your ball? Look no further! She loves getting to know all of the guests at the party and sharing magical memories. Belle is also especially fond of storytime, and she will be happy to read a tale to all of your guests. You'll have the most magical celebration for your little one with us!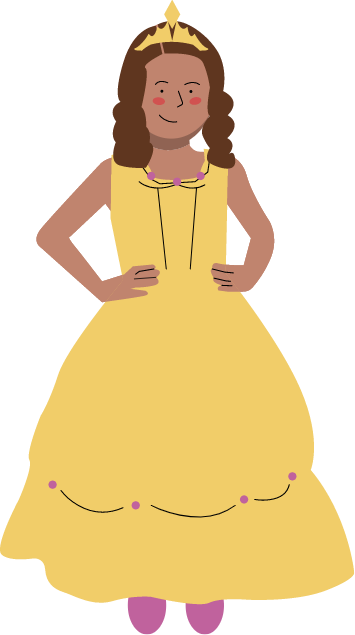 A Belle princess party with us is the best children's entertainment you can find. We have a proven track record of satisfied customers. Our princesses are happy to perform for any group, big or small. We will come to you and bring our magical memories along with us. Our Belle birthday party or princess party is made for everyone!
We do charity work at several children's hospitals, spreading joy and laughter to those who need it most. We also perform at fundraisers and many birthday parties. Every event can benefit from a princess in attendance!
Nothing is more important than giving your little one a magical experience, especially on their birthday. The Princess Party Company is experienced in delivering high quality, professional, and engaging entertainment for all groups. Belle and our other performers bring the event to life by interacting with all guests via engaging activities.
We offer several options for party events, and no matter which one you decide on, it will be a magical experience. This way, you can tailor your event to fit the needs of your little one. Book Belle today!