< MORE PRINCESSES
If you're looking for the bravest of all party guests, look no further than Merida! Your event will be the best around with this celtic royal! She is not your typical princess, and is no damsel in distress! Let her save the day and your celebration!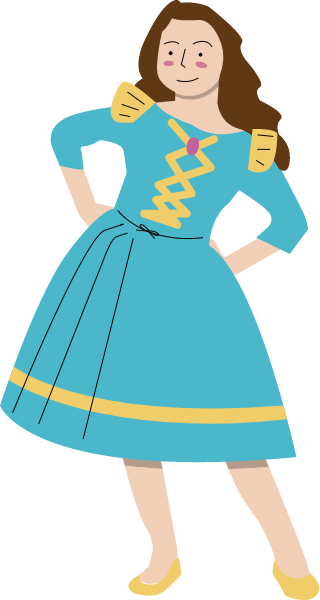 If you want to have a truly unique event, a Merida princess party is the way to go. You can be assured that our performer will deliver an immersive experience unlike any other! You'll be able to relax and enjoy the engaging entertainment.
No other princess is as daring, stubborn, or courageous as this fiery redhead. Merida will love getting to know all of your guests, and entertaining them in a very direct and interactive way. No matter who you have at your party, she will make sure everyone leaves with a smile on their face!
You are planning a celebration, and you do not want to waste time looking for unprofessional options. You can stop your search with The Princess Party Company, as we are the most interactive and professional company you could hire. Merida and all of our highly trained performers are exceptional at creating lasting memories for our clients.
Your party will be memorable and fun with our princesses. Merida will perform the Signature Storytime for all of your guests, and share tales of her brave adventures. Let us create magical memories for you and your loved ones.