< MORE PRINCESSES
Let your child step into the role of a royal with the help of our First Princess! First Princess loves to share stories about her friends, both human and animal alike. She may not have been born a princess, but she was born to help create a magical celebration for your little one!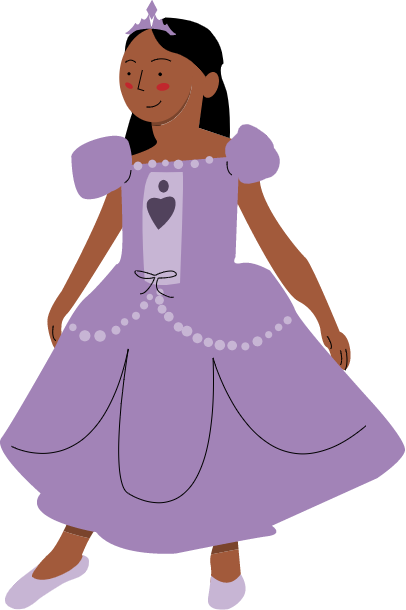 Share the magic of a Princess Party with the help of the First Princess! Customer satisfaction is our top priority. There is no group too big or too small for our princesses to perform for. There is something for everyone at our First Princess birthday or princess party!
In addition to performing at birthday parties and fundraisers, we also share our joy and laughter with children in several children's hospitals. It's always a good idea to have a princess at your event and your choice to have a princess in attendance allows us to continue bringing our princesses to those most in need!
Giving your child a magical birthday experience is one of the most important things you can do for them. Groups of all sizes can benefit from the high quality, professional, and engaging entertainment provided by The Princess Party Company. Through engaging activities, First Princess and our other performers bring your event to life.
There are several options we offer for party events, and regardless of which you choose, the experience will be magical. By tailoring your event to your child's needs, a Princess Party will be a memorable experience for everyone. Make your reservation for First Princess today!