< MORE PRINCESSES
If you'd like to confidently hire the best princess for your party, look no further! Ice Queen may live in an ice
palace, but she'll warm your hearts at your celebration! You may even want to opt for the full experience, and
invite her sister Anna as well!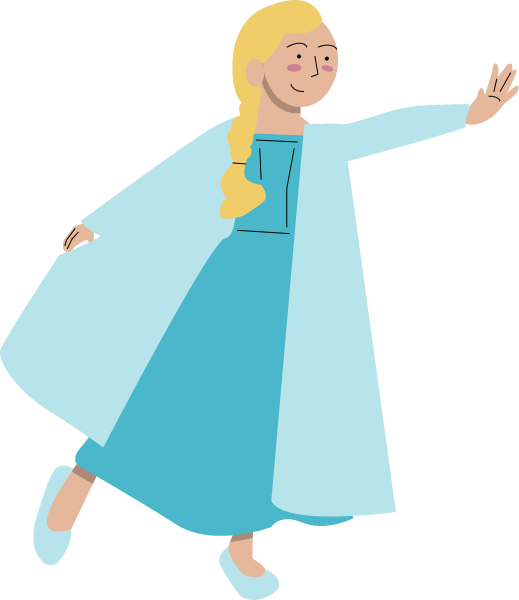 When you are looking to provide your child with the best Ice Queen princess party you can, you want the most professional company you can find. We are the premiere event entertainment company for you! Our performers are auditioned and highly trained in order to make the guest of honor feel truly special and leave lasting memories behind.
Ice Queen is happy to attend any event! She will bring several fun activities for all the guests to enjoy. Each event is highly interactive, and puts the guest of honor in the center of attention. You can expect more than a run of the mill Ice Queen impersonator, as our princess party characters are highly trained professionals that know how to make your child's birthday party a truly magical experience. All ages and groups love our princess party events, and you will too!
The Princess Party Company is the nation's best when it comes to professional, interactive, and top-notch children's entertainment. Our performers create magical memories that will last a lifetime. Ice Queen will interact with and entertain all of your guests, making your party truly unique. Your little princess will feel like royalty by the end.
With our different types of events, you can ensure your little one gets the celebration that they deserves. You'll enjoy our Magic Wishes and Storytime, and so will your child. Make sure you have Ice Queen, live and in person, at their birthday!