< MORE PRINCESSES
If there is one princess who is ready to celebrate with you, it's Aurora! An evil curse forced her to sleep for one hundred years, and she wants to make up for lost birthday celebrations with your little one! Your Princess Aurora birthday party will be the best one on the block with this sleeping beauty.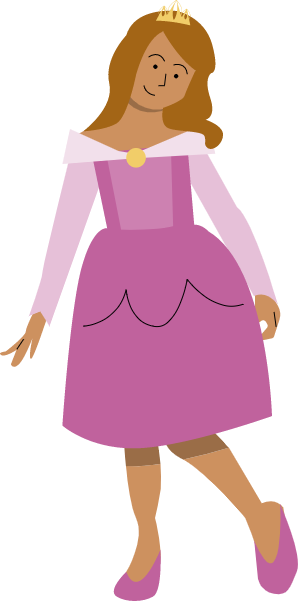 Hosting your very own Aurora princess party can seem like a daunting task, so why not hire the professionals? Our performers are highly trained at entertaining for any type of event and any type of guest. You can rest easy knowing that you and your guests are in the best hands with us.
When deciding on who to hire for your little one's celebration, there are many things to consider. Aurora is a very fun and engaging choice for your child's big day. There are many types of ways to celebrate, but throwing a party with a princess will create memories that will last a lifetime.
If you are searching for a highly interactive, personalized, and professional company to entertain your guests, look no further! The Princess Party Company are the leaders in providing top-notch entertainment for all groups, nationwide. You can hire us with confidence, knowing you hired the best in the industry.
Your party will be best with Aurora, or any of our other princesses. We can tailor the performance to your group, and as always, we put the guest of honor at the center of attention. Aurora will love reading to all of your guests during Signature Storytime, and making everyone feel a little more magical.